Welcome to Pepagora.com, Join FreeSign In

RPV Exports
Cashew Nuts
Product Range
Fact Sheet
Location:

Tamil Nadu, India

Business Type:

Exporter

Main Products:

Cavendish Banana,Indian Coconut,Spices and Herbals,Duck and Chi

Reviews & Rating:

Be the first to review
Get Verified, Sell more with
Buyer's trust
Faster conversions
Better Rankings
More
Its Free
Verify Now
Cashew Nuts

Be the first to review
We are offering cashew nuts to our customers. Cashew nuts are grown under favorable conditions using natural manure under the guidance of experienced farmers.
Payment Terms

T/T,Irrevocable L/C,70% Adv & Balance 30% after Bl Scan Copy
Request for Quote
Product Details
Cashew Nuts

5%

5%

Food

Dried

Common

Food Industry

0 mg

Raw

White

100%

Rich

Yes
Other Details
We at RVP offer cashew nuts known for their freshness and nutritional value. We offer them in white whole grade and scorched whole grade variety (slightly darkened kernels while roasting). Cashew nuts are rich in protein and are used in various culinary preparations. The offered product is completely free from infestation, insect damage and rancidity. We follow high quality standards for packaging and delivery.
| | | | | | | |
| --- | --- | --- | --- | --- | --- | --- |
| Grade Designation | Trade Name | Colour/ characteristics | Count / 454 gms size description | Max Moisture | Broken Max | NLSG NLG max |
| W – 180 | White Wholes | White/pale ivory/light ash, Characteristic shapes | 170-180 | 5% | 5% | 5% (NLSG & SW together) |
| W – 240 | White Wholes | White/pale ivory/light ash, Characteristic shapes | 220 – 240 | 5% | 5% | 5% (NLSG & SW together) |
| W – 320 | White Wholes | White/pale ivory/light ash, Characteristic shapes | 300 – 320 | 5% | 5% | 5% (NLSG & SW together) |
| W – 450 | White Wholes | White/pale ivory/light ash, Characteristic shapes | 400 – 450 | 5% | 5% | 5% (NLSG & SW together) |
| SW – 210 | White Wholes | Kernels may be scorched/ slightly darkened due to over – heating while roasting or drying in drier/borma. | 200 - 210 | 5% | 5% | 7.5% (NLSG & SW together) |
| SW – 320 | Scorched Wholes | Kernels may be scorched/ slightly darkened due to over – heating while roasting or drying in drier/borma. | 300 – 320 | 5% | 5% | 7.5% (NLSG & SW together) |
| SW – 450 | Scorched Wholes | Kernels may be scorched/ slightly darkened due to over – heating while roasting or drying in drier/borma. | 400 – 450 | 5% | 5% | 7.5% (NLSG & SW together) |
| SSW | Scorched Wholes Seconds | Kernels may be over – scorched, immature, shrivelled (Pirival), speckled (Karaniram), discoloured and light blue. | NA | 5% | 5% | 7.5% (DW) |
| FS | Fancy Splits | White ivory or light ash. Kernels split naturally lengthwise. | 220 – 240 | 5% | 5% | 5% (SS) |
| FB | Fancy Butts | White/pale ivory or light ash. Kernels broken cross – wise (evenly or unevenly) naturally attached. | 300 – 320 | 5% | 5% | 5% (SB) |
Images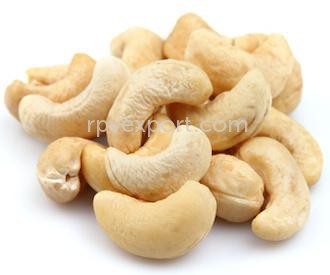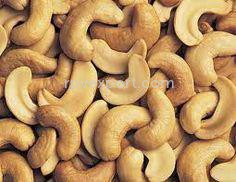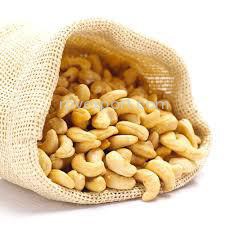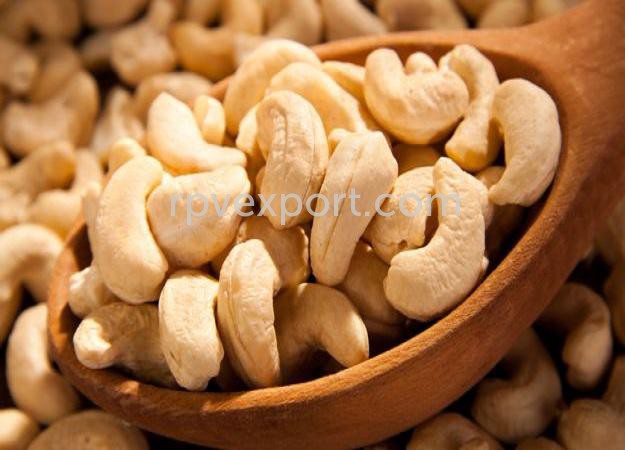 More Products